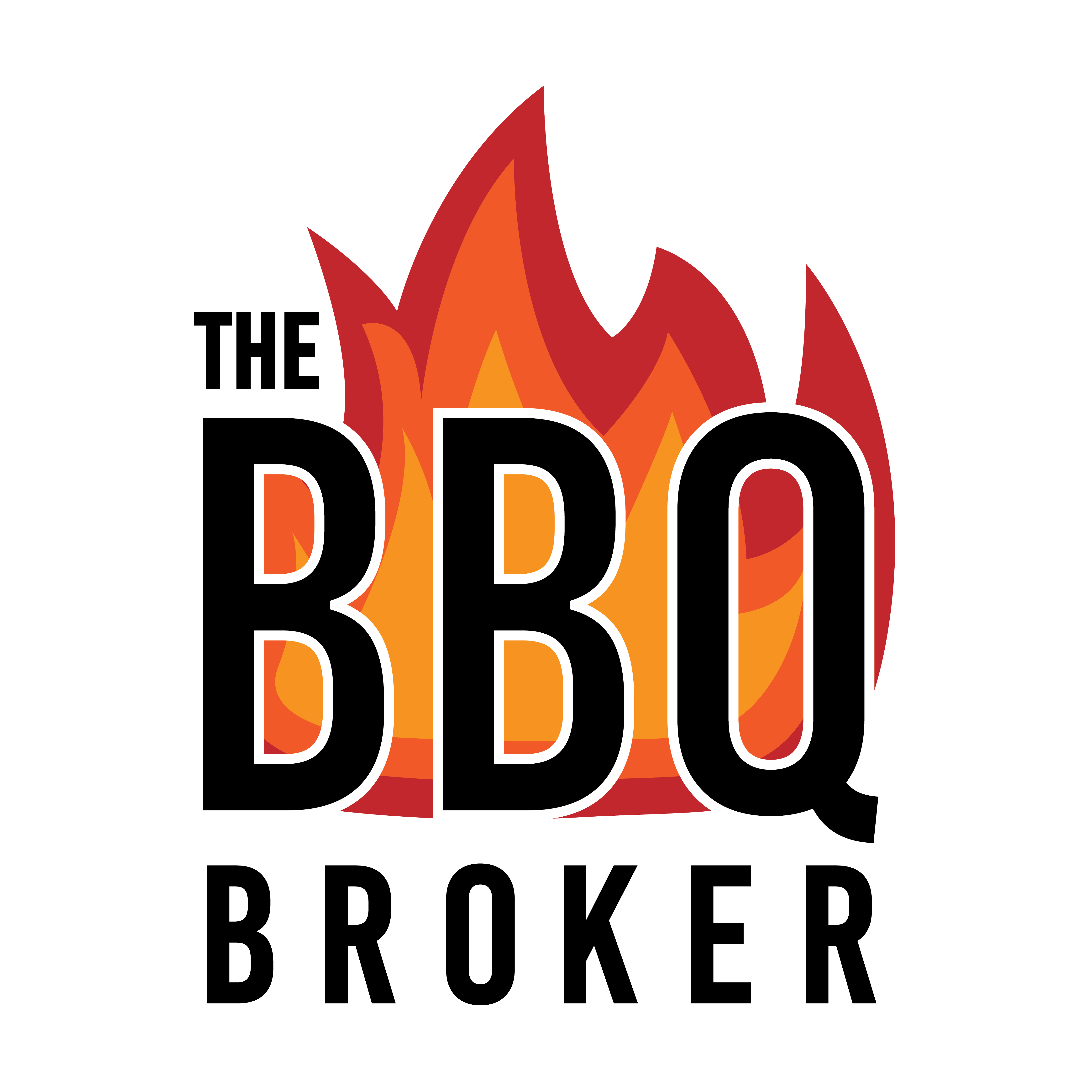 Where Real Estate Meats BBQ!
Check OUT OUR EVENT HIGHLIGHTS, RECIPES AND MUCH MORE
---
You may be wondering what this whole BBQ Broker thing is all about. Well, allow me to briefly explain. I'm a full-time realtor and have been for almost 15 years. I've also been a lover of good BBQ for a very long time! After I purchased a Big Green Egg, my love of eating good BBQ turned into a love of cooking good BBQ. Over the past few months, I have decided to merge my two passions. When I sell a house to you, I smoke a brisket and bring it to your house warming party. Not only does it satisfy my passion for BBQ, but it allows me to reconnect with clients that I've had the pleasure of working with. It also gives me the opportunity to make some new connections!
After all, BBQ is all about good food, family and friends, and being together. One of the places that happens is at your home. And, just like that, The BBQ Broker was born. It just made sense.
The Science of BBQ
---
November 15, 2019
As you know, aside from actually working my magic on the smoker, I love reading and researching all aspects of my craft. I'm always learning new things, making note of new techniques I want to try, picking up tips and tricks from some of the best pit masters out there! This article though is just really great information about the fundamentals of barbecue. The science behind why low and slow creates such mouthwatering meals. It answers all of the basic questions people usually have about barbecue. It's a great read! I hope you enjoy it as much as I did.
908 CIGAR LOUNGE - WOBURN ELKS EVENT
---
September 14, 2019 | Woburn, MA
The most recent BBQ Broker adventure brought me back to the 908 Cigar Lounge at the Woburn Elks for the annual Smoke & Swine to benefit the Veterans. In years past, I've attended this event but this year was extra special as they asked me, along with a couple of my brothers in BBQ, to cook for the guest list of about 125 people. It was a couple days of shopping and prep and an overnight cook, but we pulled off an extremely successful party! Brisket, pulled pork, ribs and pork belly burnt ends were the main event, but we also served up coleslaw, baked beans and cornbread. As always, the brisket stole the show! An even bigger bonus to the night is that we were able to raise $7,400 for the Veterans Committee. I'm already looking forward to next year!
WAKEFIELD WARRIORS SEASON KICKOFF TAILGATE PARTY
---
September 5, 2019
What a great time kicking off the 2019 Wakefield Warriors Youth Football season with a tailgate party before practice! I had the pleasure of doing what I'm extremely passionate about besides selling homes, and that's smokin' the meats! I started at 4am the night before and smoked a 16lb full packer Texas style brisket and 10lbs of pork belly burnt-ends for all the parents on my twins football team to celebrate the opening of the new season. About 14 hours later we had some serious BBQ happening behind the high school just before practice started, including some delicious sides my wife made. We have such a great crew and we have so much fun at the games together every Sunday…it just made sense! Looking forward to another great season. Go Wakefield Warriors!!
The Evolution of American Barbecue
---
August 16, 2019
Hello fellow BBQ Enthusiasts! I wanted to change things up this month and share with all of you an article I read that was published by Smithsonian.com. It's about America's four types of barbecue and their evolution. When I'm extremely passionate about something, I enjoy reading and researching everything I can about it. I found this article to be a really fun read and quite interesting! I hope you enjoy it! Check back in with us next month! We have some big events planned!
Fundraiser
---
June 22, 2019 | Londonderry, NH
In June, The BBQ Broker headed up to Londonderry to participate in an extremely special event for an extremely special little boy named Mason. Mason is a two year old little boy who has been battling Leukemia. He is fighting this awful illness like a true champion and The BBQ Broker and his BBQ Pitmaster buddies wanted to do something to help him and his family with the mounting medical bills. They organized a fundraiser at the American Legion in Londonderry. They worked for months to get raffle donations and food donations and were able to pull off an extremely successful event feeding amazing barbecue to more than 200 people for a really great cause. They camped out overnight to man the smokers and prepare 5 briskets, 42 racks of ribs and 115 lbs of pork butt. An amazing time was had by all and between raffles and ticket sales, $18,000 was raised for Mason and his family. A truly incredible experience to be a part of with an amazing group of people.
Memorial Day Weekend
---
May 27, 2019 | Wakefield, MA
Even The BBQ Broker needs a little R&R. Over this past Memorial Day Weekend he took a brief break from serving clients and cooked up some delicious grub for family and friends right here in Wakefield where he resides. First up, some amazing drumsticks with his signature all-purpose rub, smoked with hickory and cherry and lightly sauced at the end. Next up, a family favorite we like to refer to as "meat bandy." Pork belly burnt ends are basically bite-size chunks of bacon, smoked and then caramelized to perfection with butter, brown sugar and more signature all-purpose rub. Those little heavenly pieces of meat bandy are then repurposed on a homemade pizza cooked at high heat on The Big Green Egg for about 7 minutes – a real crowd pleaser. Pizza perfection!!! The weekends' final creation were armadillo eggs. Think jalpeño popper wrapped in sausage, slow smoked and glazed with bbq sauce right at the end. A little spicy, a little sweet, a little heat. Indulgent and delicious! Needless to say, The BBQ Broker's family and friends ate good that weekend but now he's right back at it and ready to keep heating things up in this busy market!
HOUSEWARMING PARTY
---
April 28, 2019 | Tewksbury, MA
Our next client housewarming party brought us to Tewksbury! Our clients traded in city living for a quiet neighborhood on the North Shore of Boston and they couldn't be happier. This cook was by far our longest. This beautiful 15 lb prime full packer brisket cooked for a record 11.5 hours. A houseful of hungry guests happily took this beast down! As we have a few of these parties under our belt, we really can't help but feel so grateful for our wonderful clients. They are not only clients, but really became friends. It's so satisfying to see them in their element in their new home, happily celebrating with friends and family. Another reason why BBQ and real estate really do go hand-in-hand. Stay tuned to see what we have lined up for the rest of the Spring season!
Client Birthday Party
---
April 7, 2019 | Wakefield, MA
It's always such a pleasure when friends and neighbors become clients. After over 50 years in their home, our clients/neighbors are moving onto the next chapter in their lives. Their home sold for over asking after just the first open house! We are thrilled to make that happen for them. True to our promise, they got their brisket! Our client's daughter, who also happens to be our neighbor recently threw her dad a birthday party and the BBQ Broker was there to provide a 14 lb Prime Beef Briket for a household of their family members. Another successful transaction and party in the books!
908 Cigar Lounge - Woburn Elks Event
---
March 6, 2019 | Woburn, MA
An epic night at the 908 Cigar Lounge – Woburn Elks! Fellow member, Ed LeFave and I threw down some serious BBQ for 40 guests. Ed dominated pulled pork and I handled the brisket. About 30 lbs of prime brisket seemed to do the trick to feed this hungry crowd. Slow smoked to perfection over a 6 hour period, rest time of 2 hours and it was good to go. Tender, juicy and a big hit! Good time, good people, great food!
Housewarming Party
---
January 12, 2019 | Arlington, MA
We kicked off our first official BBQ Broker Brisket Party at our client's beautiful home in Arlington. They welcomed their friends and family to see their gorgeous home and enjoy some good food and good company. We arrived with a 13 lb full packer brisket slow smoked on the Big Green Egg for 10 hours. What better to compliment the brisket than our homemade BBQ sauce, our favorite sweet vinegar slaw and our house made garlic dill pickles. The entire brisket was demolished by the hungry crowd in less than 15 minutes! Our client's said their daughters absolutely loved the pickles too and were putting their own cucumbers in the brine after the party. If that doesn't sound like the recipe of a successful party, then I don't know what does.