WHERE REAL ESTATE MEATS BBQ
You may be wondering what this whole BBQ Broker thing is all about.  Well, allow me to briefly explain. I'm a full-time Realtor and have been for almost 15 years. I've also been a lover of good BBQ for a very long time!  After I purchased a Big Green Egg, my love of eating good BBQ turned into a love of cooking good BBQ.  Over the past few months, I have decided to merge my two passions. When I sell a house to you, I smoke a brisket and bring it to your house warming party.  Not only does it satisfy my passion for BBQ, but it allows me to reconnect with clients that I've had the pleasure of working with.  It also gives me the opportunity to make some new connections!
After all, BBQ is all about good food, family and friends, and being together. One of the places that happens is at your home.  And, just like that, The BBQ Broker was born. It just made sense.
FROM YOUR MOBILE DEVICE: FOLLOW ME ON INSTAGRAM!
CHECK OUT OUR EVENT HIGHLIGHTS, RECIPES AND MUCH MORE!
908 CIGAR LOUNGE - WOBURN ELKS EVENT
March 6, 2019 | Woburn, MA
An epic night at the 908 Cigar Lounge – Woburn Elks!  Fellow member, Ed LeFave, and I threw down some serious BBQ for 40 guests.  Ed dominated pulled pork and I handled the brisket. About 30 lbs of prime brisket seemed to do the trick to feed this hungry crowd.  Slow smoked to perfection over a 6 hour period, rest time of 2 hours and it was good to go. Tender, juicy and a big hit!  Good time, good people, great food!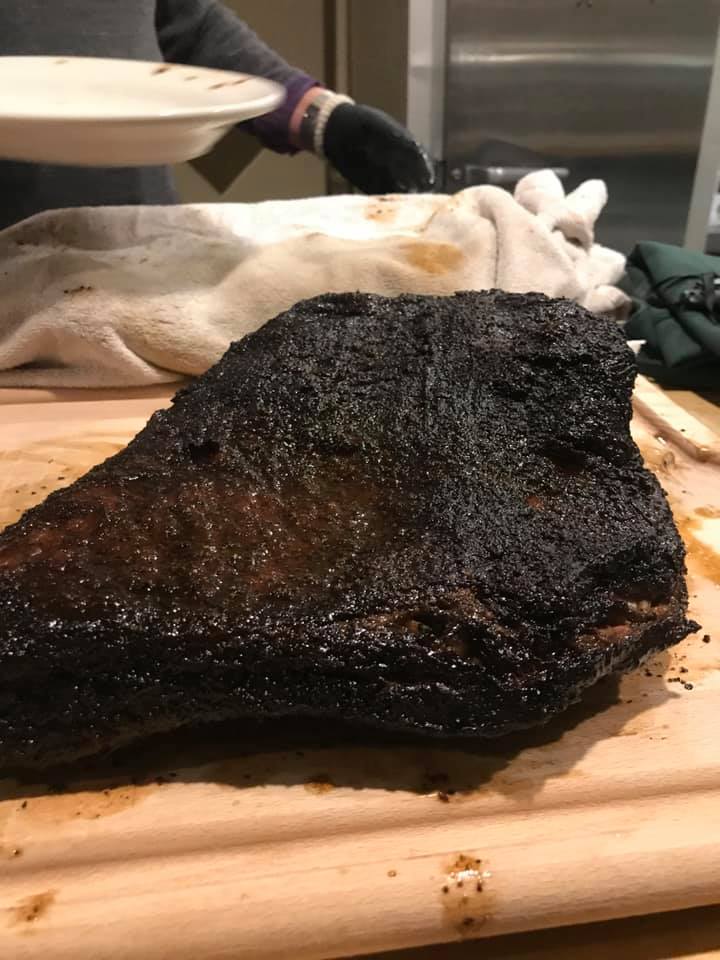 15 lb full packer brisket slow smoked to perfection over 10 hours.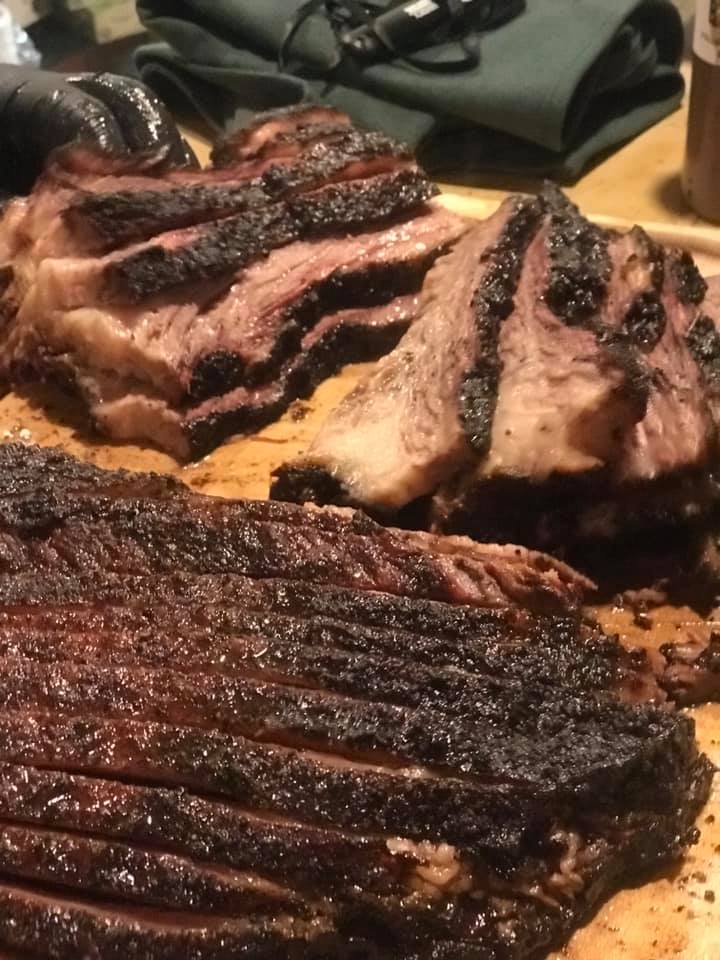 Sliced brisket for a crowd of 40 hungry cigar enthusiasts!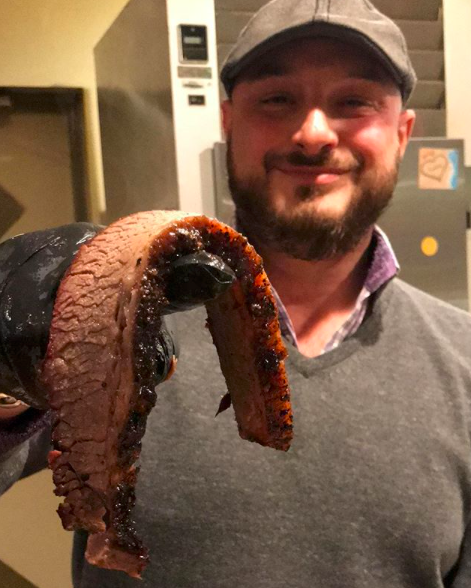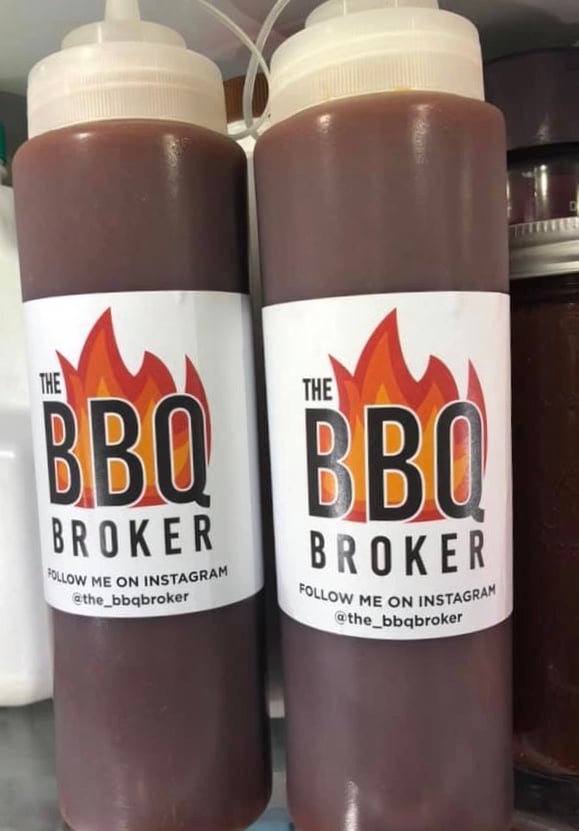 The BBQ Broker's Homemade BBQ Sauce
Housewarming Party
January 12, 2019 | Arlington, MA
We attended our client's housewarming party in January in Arlington.  It was the first time we officially rolled out our BBQ Broker promise to arrive with a brisket in hand!  These wonderful clients invited their family and friends into their beautiful new home and we provided a 12 lb full packer brisket, our favorite vinegar slaw, homemade bbq sauce and a jar of housebrined dill pickles. The party and the bbq were both a huge success!!!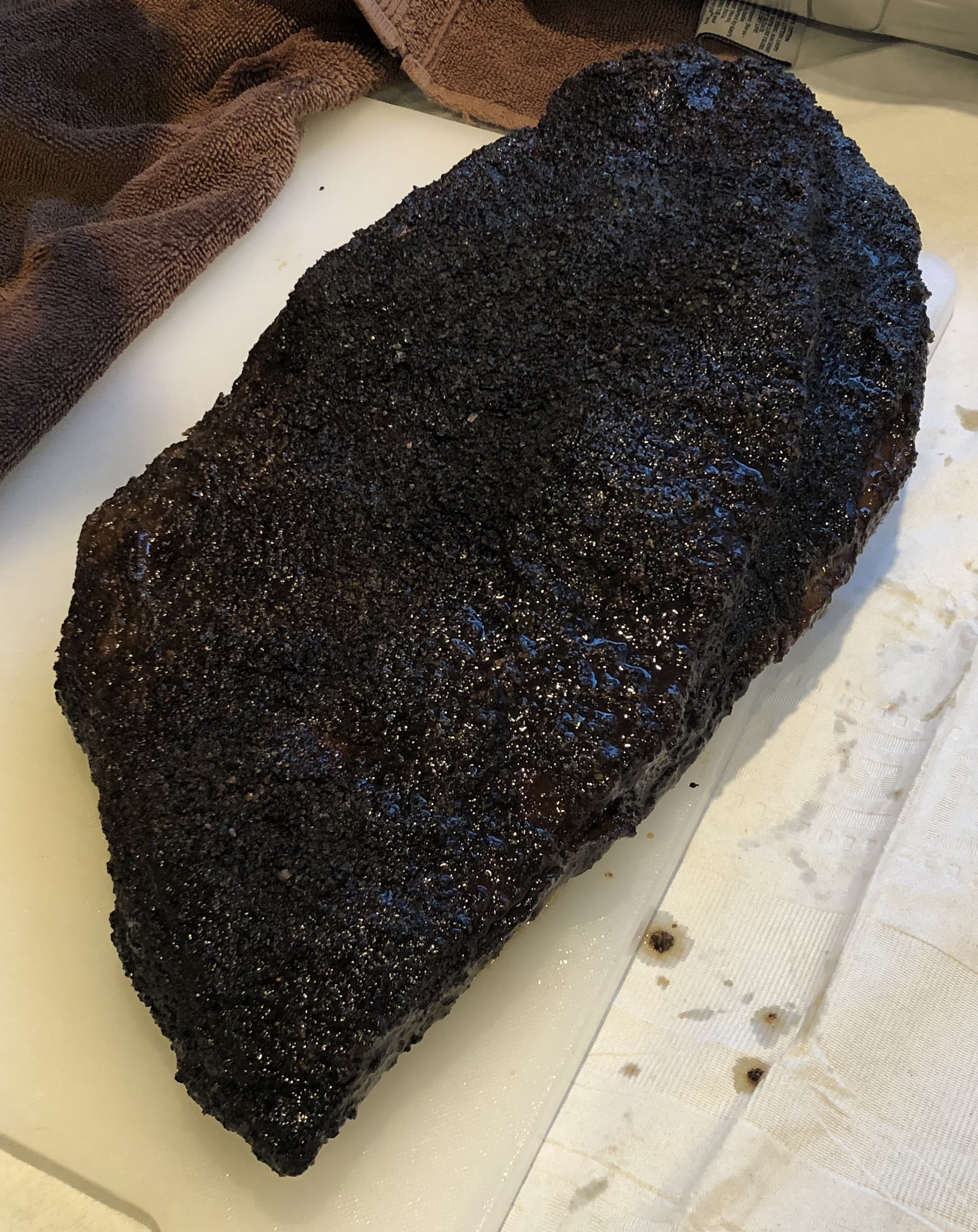 12 lb full packer brisket!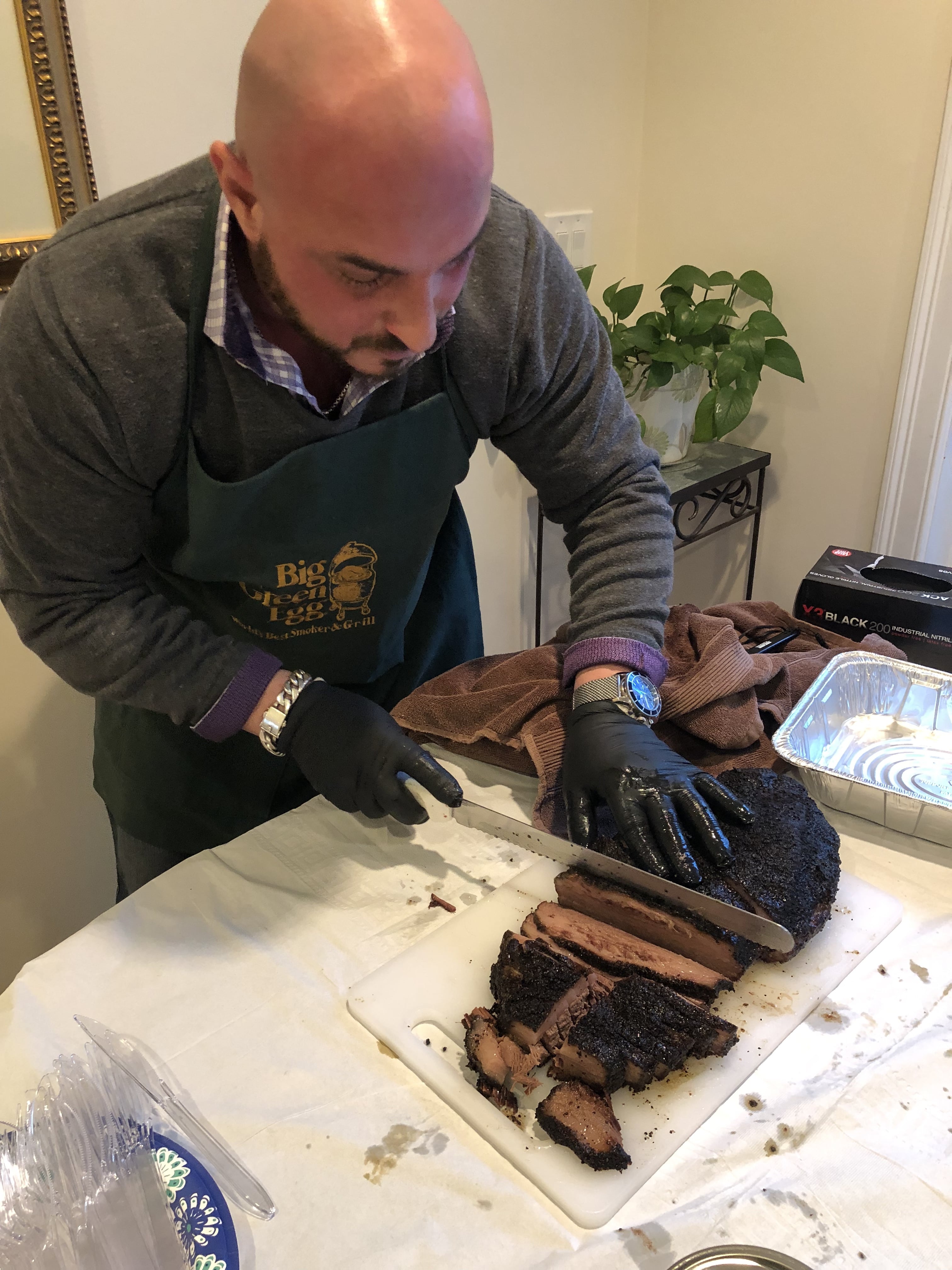 The BBQ Broker slicing up the brisket for a crowd of our client's family and friends.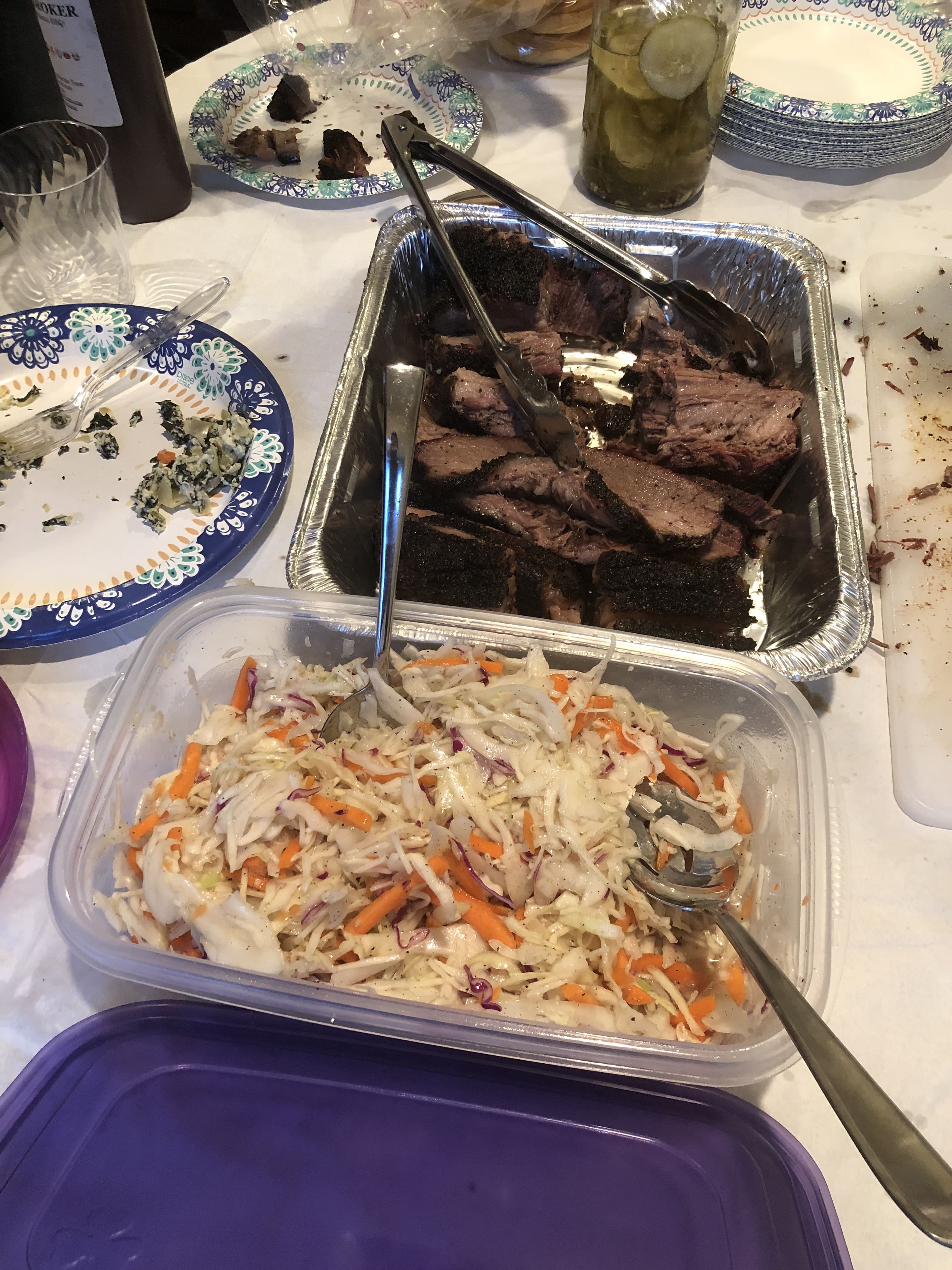 Brisket and coleslaw and pickles oh my!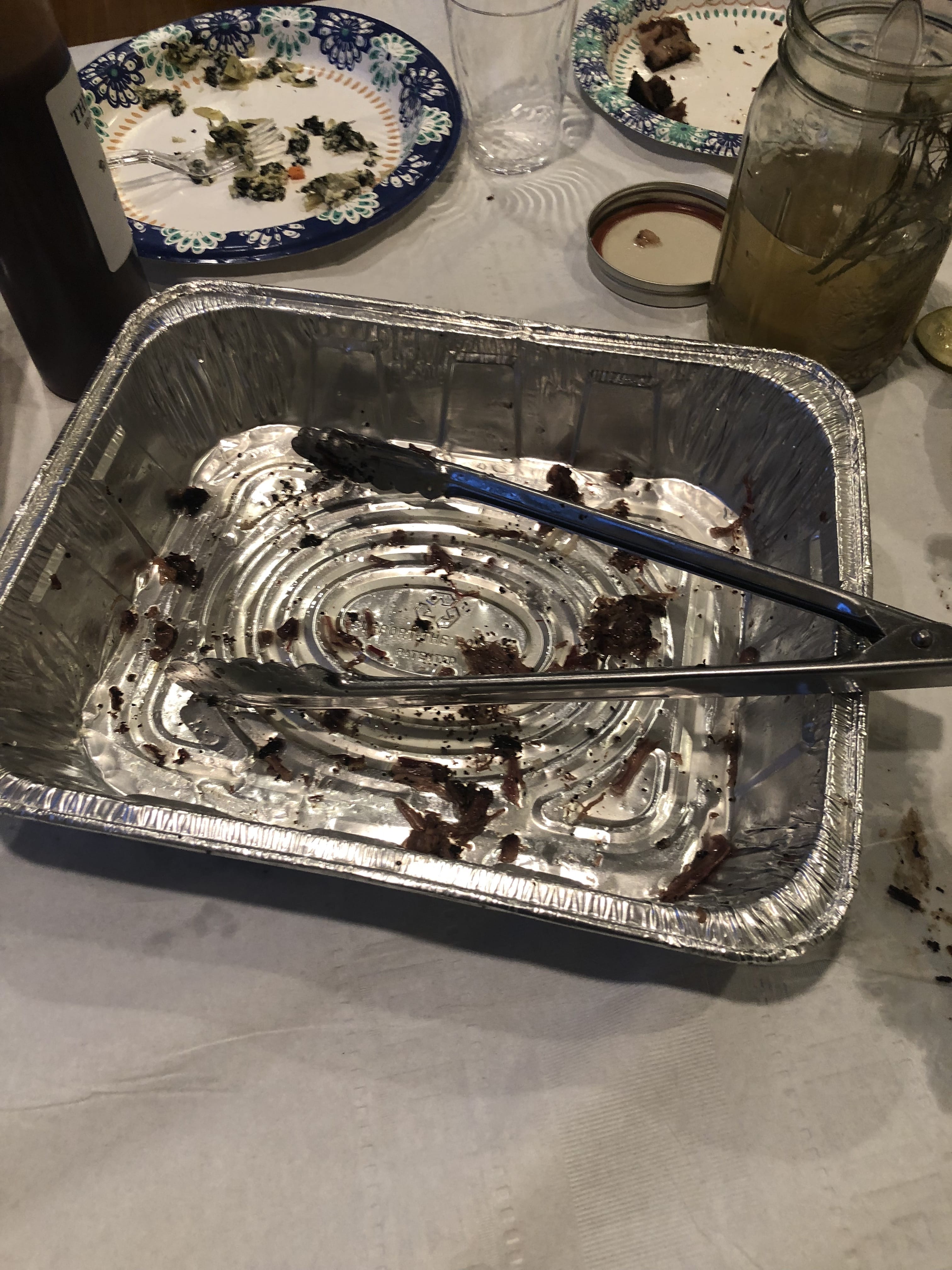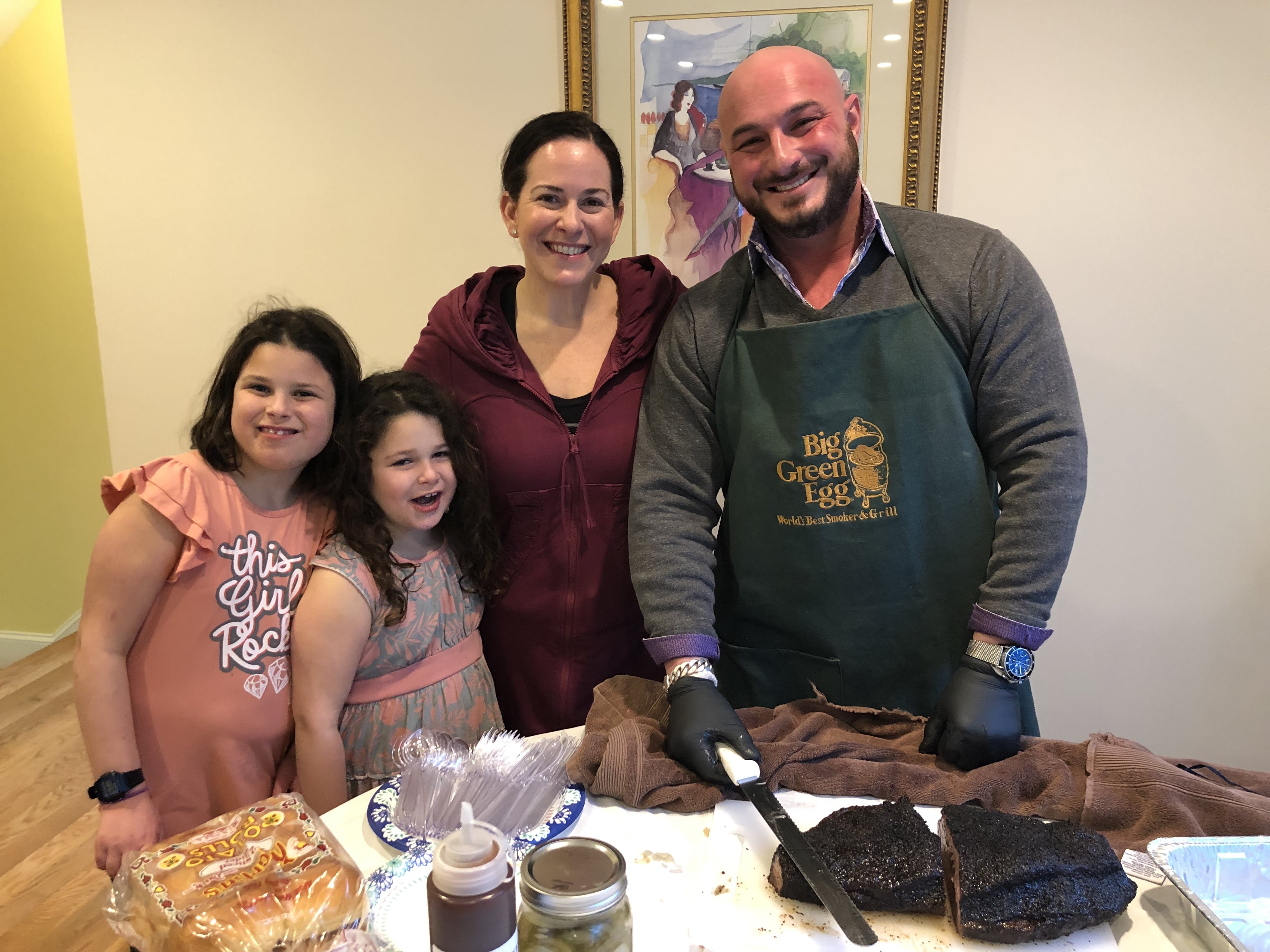 Our client and her adorable daughters were huge fans of the brisket (and the pickles)!